610 Yarborough St., Hendersonville, NC 28739
Resources
First Presbyterian Church of Hendersonville is a member of the Presbyterian Church (USA). We are a connectional church. Below are links to resources on the Internet to reach out to the larger church.
Presbytery of Western North Carolina

Presbyterian Church (USA)
Synod of the Mid-Atlantic
Presbyterian Foundation
Camp Grier
Montreat Conference Center
Presbyterian Disaster Assistance
Presbyterians Today
Theoacademy
The Presbyterian Church (U.S.A.) is distinctly a confessional and a connectional church, distinguished by the representation of elders — laymen and laywomen — in its government. The church has a membership of more than 2 million. Currently there are 10 thousand congregations and more than 94,000 elders. Presbyterians are distinctive in two major ways. They adhere to a pattern of religious thought known as Reformed theology and a form of government that stresses the active, representational leadership of both ministers and church members.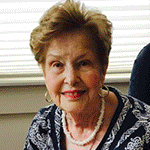 First Presbyterian Church of Hendersonville
a member of the Presbyterian Church (USA)
610 Yarborough St.
Hendersonville, NC 28739